School Newsletter: Friday 16 June 2023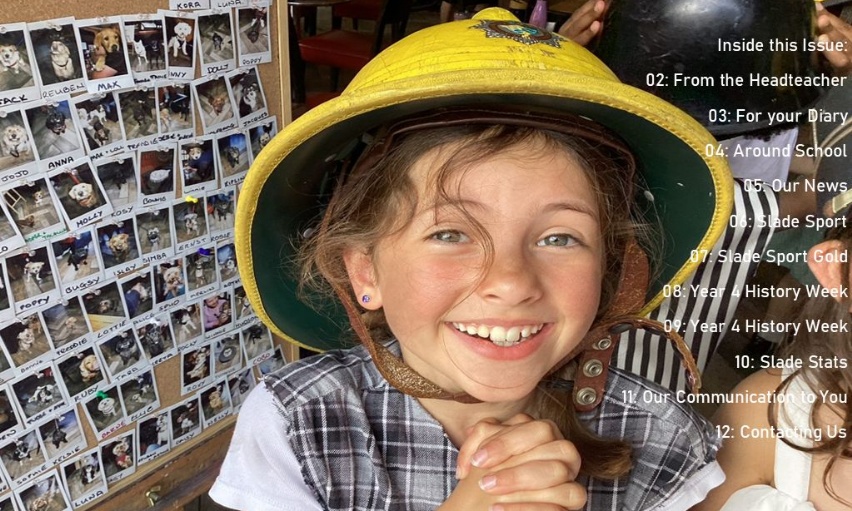 In today's edition we look back at History Week in Year 4 as they learnt all about our local area. We share Our News from Harriet, Isla and Owen and celebrate the Gold prize earned by our sports team.
That, much more and the normal features inside.