Enrichment
An Enriched Curriculum
At Slade we believe in offering a curriculum to all pupils that is ambitious and one that is designed to provide the children with the skills and knowledge in all subjects of the National Curriculum.
We offer a variety of sports whilst the children move through the school such as swimming, tag rugby, basketball and gymnastics as well as the opportunity to compete against other schools in the local area throughout the year. Our teachers are provided with excellent CPD opportunities via our Fitness and Wellbeing Champion to ensure pupils make good progress and build on the skills they have previously learning.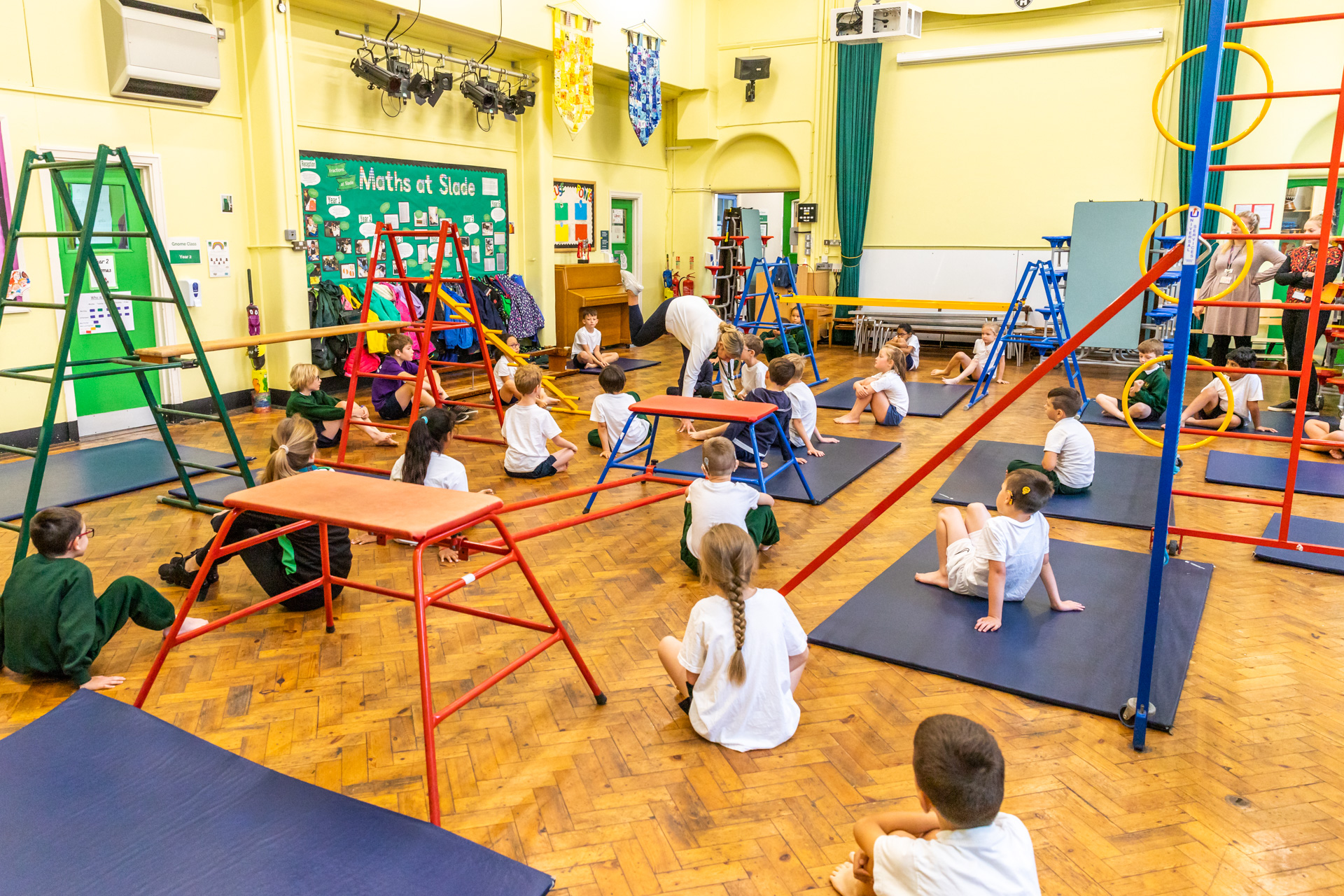 Children are offered great musical enrichment throughout their time at Slade with lots of opportunities to learn a musical instrument. In Key Stage 1 and 2 the children have the opportunity to learn to play the bells at differing levels of difficulty which is always warmly welcomed at the annual Christmas Nativity and Carol Concert. Children in Year 3 have the opportunity to learn the ocarina and recorder before they then move on to learn the ukulele. In addition to this our popular choirs have taken part in various competitions where we have seen great success!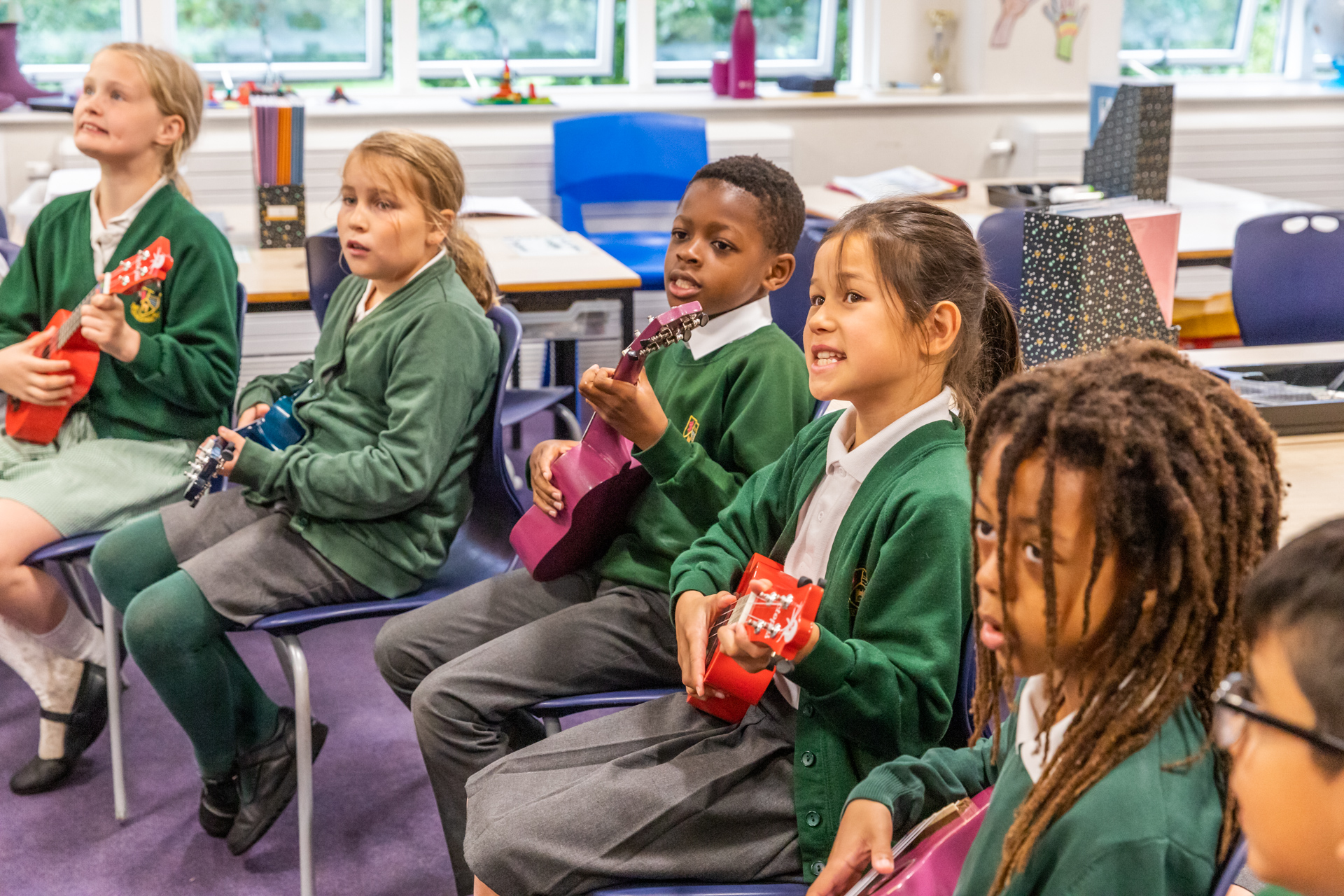 French is taught in Key Stage 2 and is extremely popular with all pupils. Across the school, children have the opportunity to learn British Sign Language.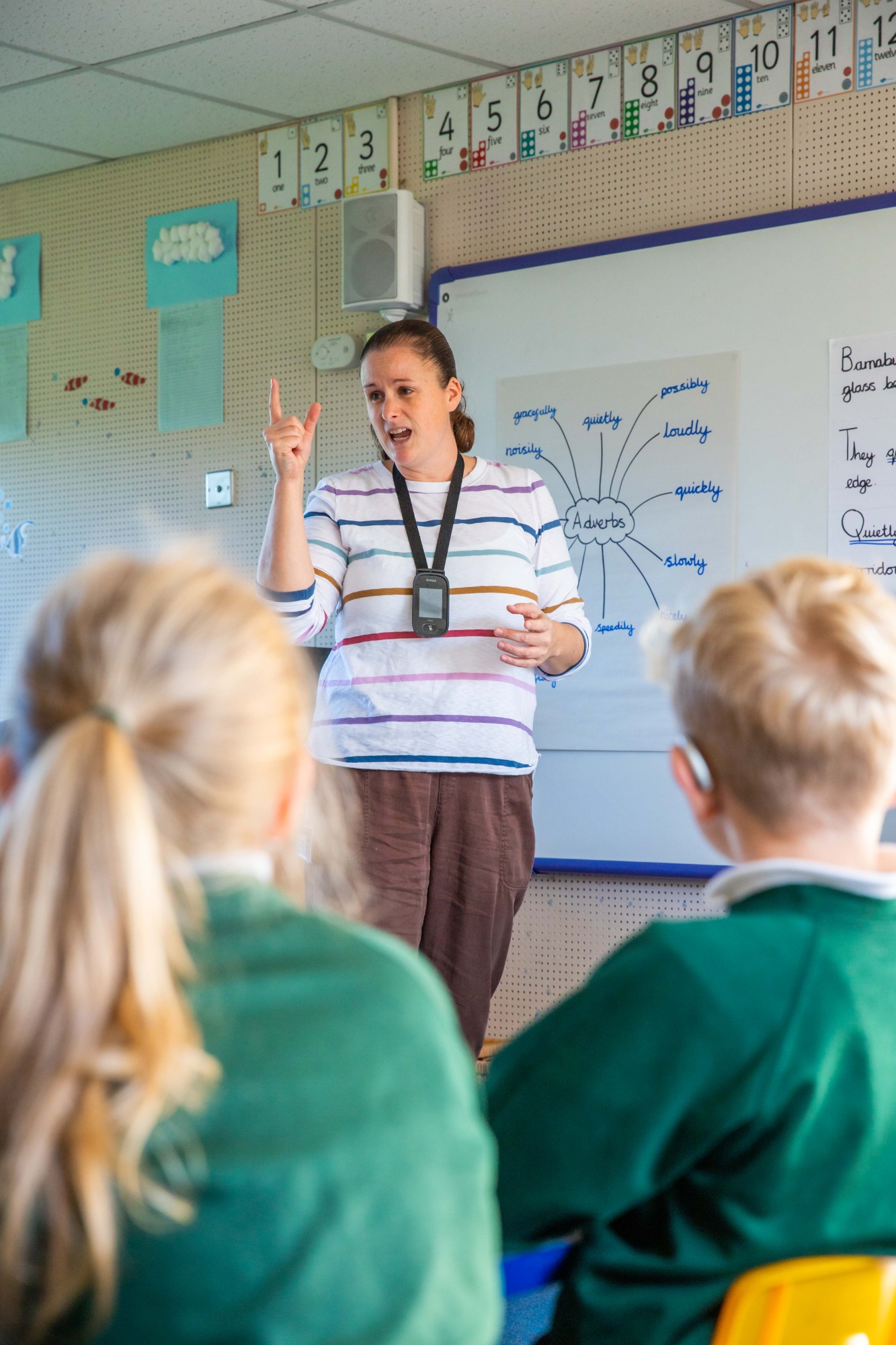 In the summer term, Year 6 pupils go on a school journey for a week, which the children report is the best experience of their school life!