History of Slade Primary School
Opened for the arrival of its first pupils on 14th January 1907.
Some two years after building began - the (then) 'Slade Council Boys School' held official opening celebrations on 11th of February. Under the supervision of its first head-teacher, George Stacey, the school (designed for boys only, aged six to eleven/twelve) received its first intake (of 315 boys) from the nearby National School in Bank Street where Mr Stacey had been 'Master in charge of the Boys Department' (though four boys were absent on its opening day!).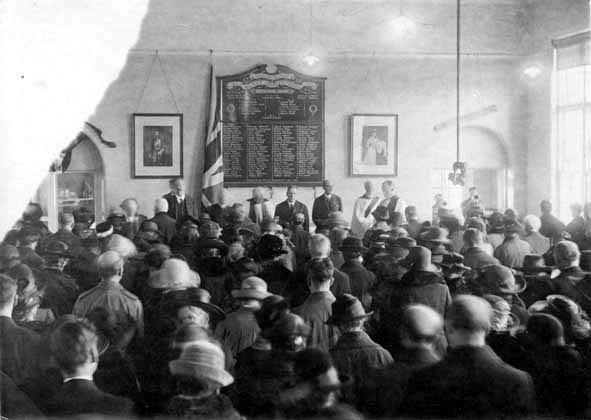 Modelled on that School's curriculum, Slade initially taught drawing, writing, written and mental arithmetic, etc. Having no infant department, the school was 'fed' by schools such as Barden Road Infants (now The Adult Education Centre) and itself acted as a feeder school for local grammar schools, notably The Judd School and Skinners College, Tunbridge Wells ('sister' schools of Tonbridge School, all three having been founded by the Skinners Company of the City of London, under the stewardship of Sir Edward Judd).
The picture below show the dedication of the 'Slade Boys School Roll of Honour' in 1919 and as it is hanging in the school today.