Sports Premium
Vision
A school where every child enjoys the life changing benefits that come from physical activity and sport.
Mission
To ensure all children at Slade acquire the knowledge, skills and motivation to enable them to become confident, resilient, healthy individuals, leading to lifelong participation in physical activity and sport. Through our fully inclusive approach, all pupils are able to progress at their optimum pace and fulfil their potential with confidence and enthusiasm.
All children in KS1 and KS2 participate in 2 hours of curriculum PE a week, along with a wide variety of opportunities for children to engage in extra-curricular sport and physical activity clubs. Furthermore active playtimes and lunchtimes at Slade ensure the children are reaching the government guidelines of 60 active minutes every day. High quality PE lessons cover the three principles of Head, Hand and Heart - to ensure that pupils not only undertake the physical activity - 'Hands,' but also use their 'Head' to think about strategy, tactics and sportsmanship, their 'Heart' to consider that physical activity should be fun, enjoyable and improve well-being.

Gold Mark
We are proud of the fact that we have been awarded the School Games Gold Mark in 2021/22 and 2022/23. This reward recognises the commitment the school has shown to delivering high quality PE, physical activity and school sport for all at Slade.
School Games
We have continued our pledge to offer the opportunity to as many children as possible to represent Slade at a sporting event during the year. Through the year 2022 - 2023 - 100% of KS2 were invited to represent the school and 35% of KS1. We have participated in over 30 competitions, including Football, Netball, Hockey, Cricket, Handball, Dodgeball, Golf, Athletics, Boccia, Badminton, Basketball and Table Cricket, Swimming and Cross Country.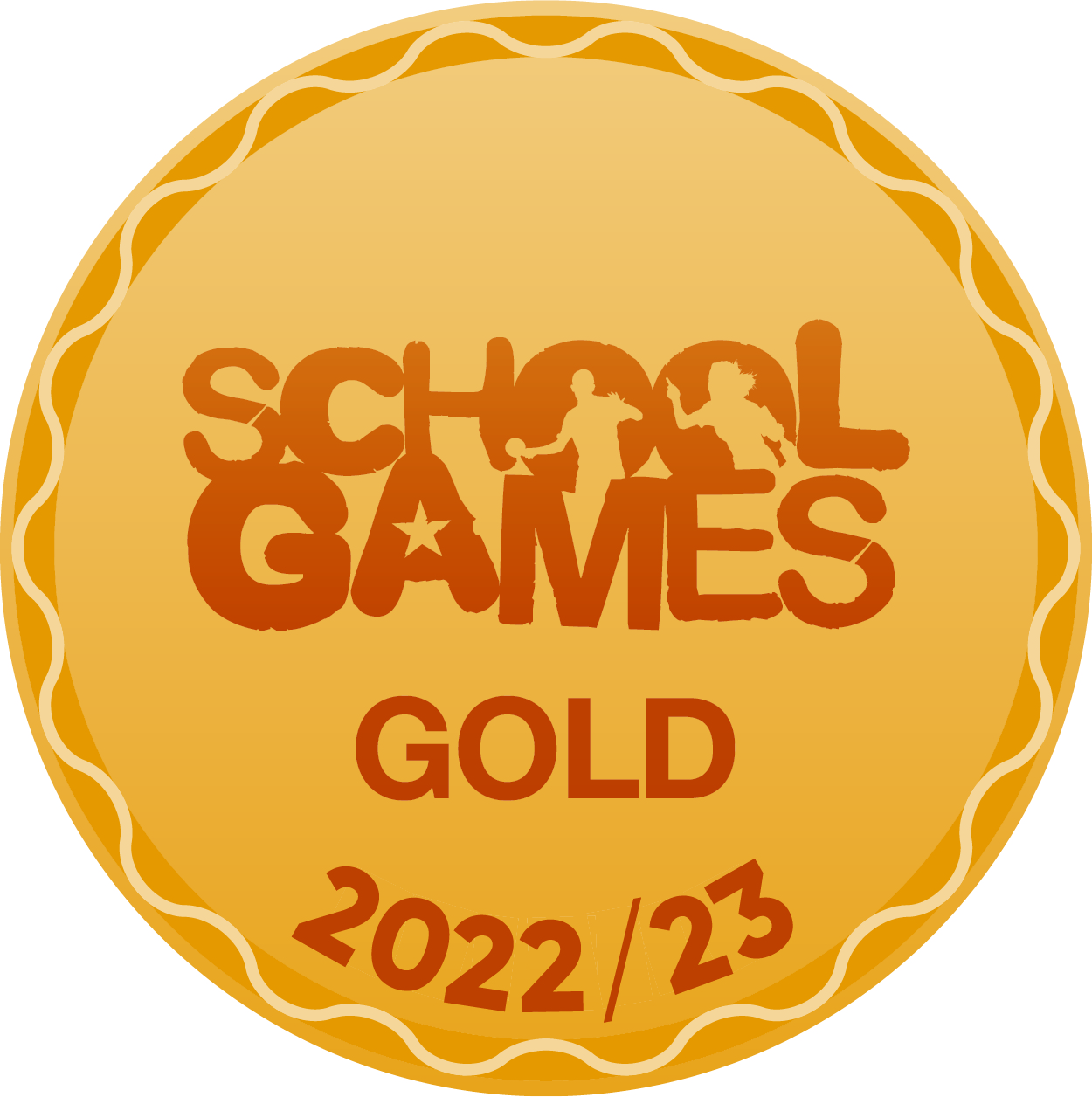 Daily Mile
All year groups at Slade participate in the Daily Mile each day to improve fitness and well-being amongst our children. Children undertake challenges throughout the year to improve their personal best and encourage intra-school competition between house, class and year groups. The Daily Mile supports schools to prioritise the delivery of 60 active minutes for every child which in turn supports improvement in their physical literacy, social, emotional and physical well-being.
Inclusive PE
At Slade we believe that EVERY child should have the opportunity to participate fully in PE, school sport and physical education. Our commitment is to ensure that all lessons are adapted using the STEP principles. We have shared good practice with other schools in the Tonbridge and Tunbridge Wells partnership and participate in the Active Kent Inclusive Competition Calendar. This year children have participated in a number of competitions and festivals including Boccia, Aquasplash, Table Cricket, Tri-Gold and Football.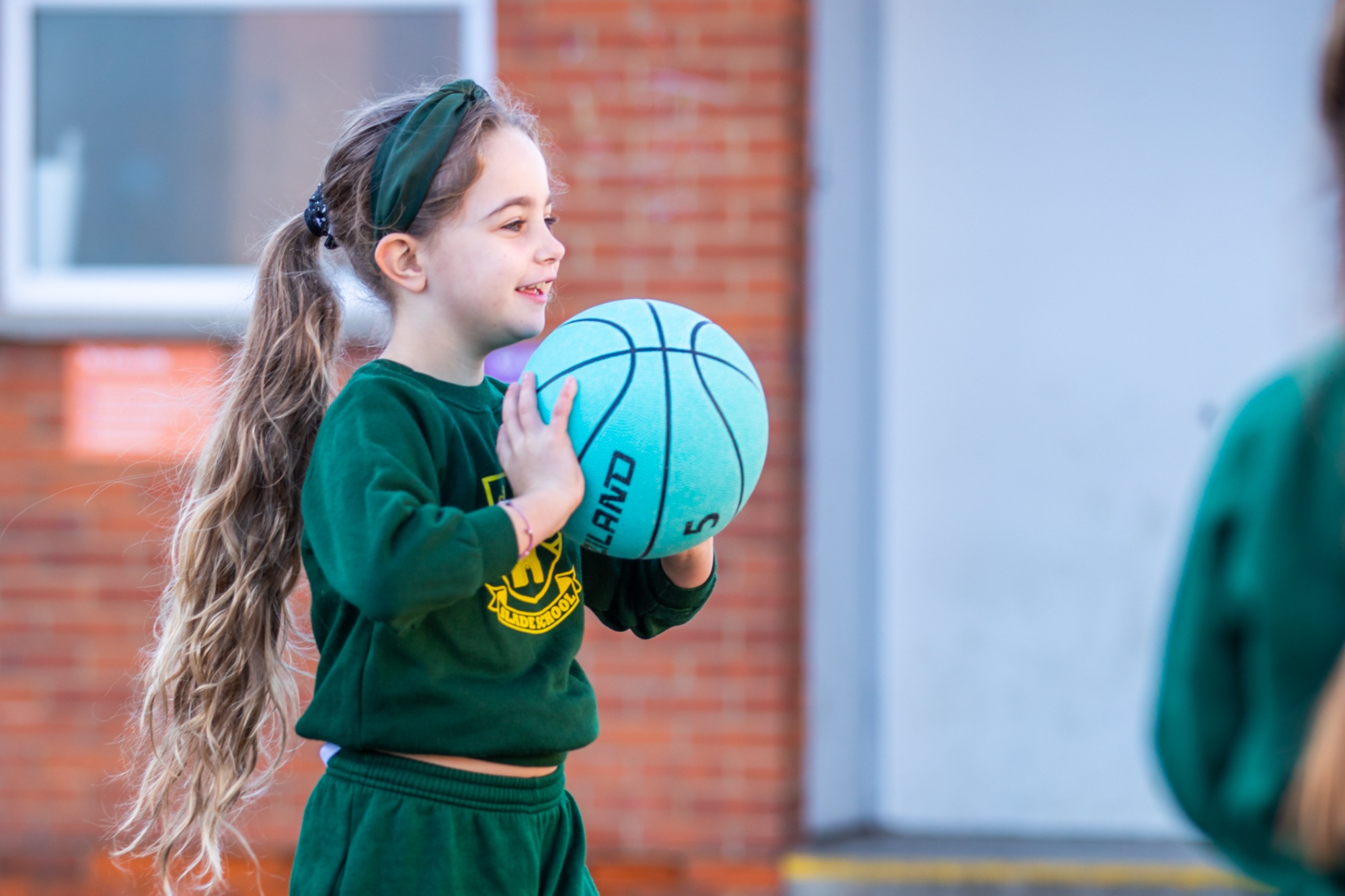 Leadership
At Slade we believe that providing pupils with opportunities for leadership and volunteering increases confidence, resilience and well-being. All children in Year 5 are given the opportunity to apply to be Sports Leaders. Currently, 42% of pupils in the year have taken on this role. Duties include helping and scoring at Sports Day and Intra School Tournaments, volunteering at sports clubs, running active playtime and lunchtime activities and volunteering at School Games Competitions across the county. Furthermore, all leaders undertake training and have the opportunity to complete their National Sports Leaders Award. In Year 6 one of the children takes on the additional role of Sports Captain.
Swimming at Slade
At Slade, all pupils in Key Stage 2 are provided with the opportunity to attend swimming lessons at Tonbridge Swimming Pool.
By the end of Year 6, the National Curriculum requirement is that pupils are able to swim at least 25 metres, use a range of strokes effectively and perform safe self-rescue in different water-based situation.
As of July 2023, 80% of the children in Year 6 were able to swim confidently over 25 metres and were able to perform safe self-rescure in different water-based situations. Of those children 78% were able to use a range of strokes effectively.
All children in Year 6 who could not swim 25 metres following their allocated sessions, undertook additional lessons in Term 5 and 6. This amounted to 21 children, split over two sessions a week with three instructors to provide intensive coaching.
PE and School Sport Premium
Please see below the impact statement for our PE and School Sport Premium for 2022/2023 as well as previous years.