Sports Premium
"The School Sport and Activity Action Plan set out government's commitment to ensuring that children and young people have access to at least 60 minutes of sport and physical activity per day, with a recommendation of 30 minutes of this delivered during the school day (in line with the Chief Medical Officer guidelines which recommend an average of at least 60 minutes per day across the week).

The PE and Sport Premium can help primary schools to achieve this aim, providing primary schools with £320m of government funding to make additional and sustainable improvements to the quality of the PE, physical activity and sport offered through their core budgets. It is allocated directly to schools so they have the flexibility to use it in the way that works best for their pupils. The PE and Sport Premium survey highlighted the significant impact which PE and Sport has had in many primary schools across England."

Department for Education
How are we using the funding at Slade?
Here at Slade we pride ourselves on offering a broad and in-depth curriculum and therefore we use the sports premium funding effectively in order to be able to offer a sports curriculum which meets the needs of all pupils across the school.
In order to achieve this we work very closely with The Tonbridge and West Kent School Sports Partnership (TWKSSP) so that we can draw on their experience to be able to offer a range of activities and opportunities to all pupils.
The investment into TWKSSP gives our school access to staff development, specialist teaching and a wide variety of inter-school competitions. Many of these competitions are run in coordination with other sporting bodies such as the Tonbridge Juddians Rugby and Football Club, local sport and leisure centres as well as other secondary schools across the area.
Please access the links below for a more detailed breakdown with how we have spent the Sports Premium over the last few years to improve sport at Slade.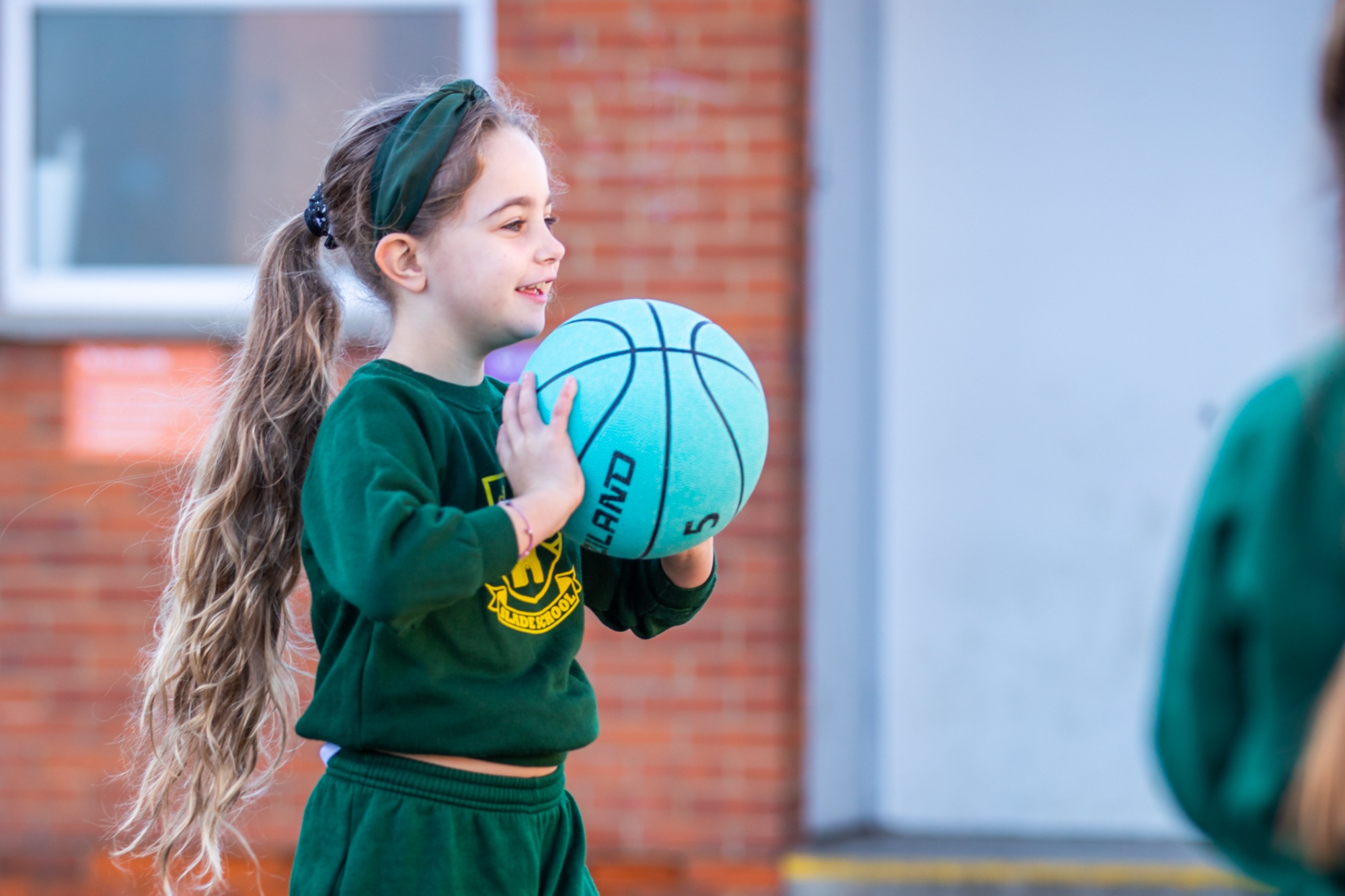 Swimming at Slade
At Slade, all pupils in Key Stage 2 are provided with the opportunity to attend swimming lessons at Tonbridge Swimming Pool which we are very lucky to have on our doorstep.
By the end of Year 6, the National Curriculum requirement is that pupils are able to swim competently, confidently and proficiently over a distance of at least 25 metres, use a range of strokes effectively and perform safe self-rescue in different water based situations.
As of July 2022, 86% of the children in Year 6 were able to swim confidently over 25 metres and were able to perform safe self-rescue in different water-based situation. Of those children, 82% were able to use a range of strokes effectively.
All children in Year 6 that could not swim 25 metres following their allocated sessions, undertook 6 lessons in Term 5. This amounted to 19 children, split over two sessions a week with three instructors to provide intensive coaching. In Term 6, the remaining 15 children continued with the sessions in order to have an additional set of lessons.