The Reading Den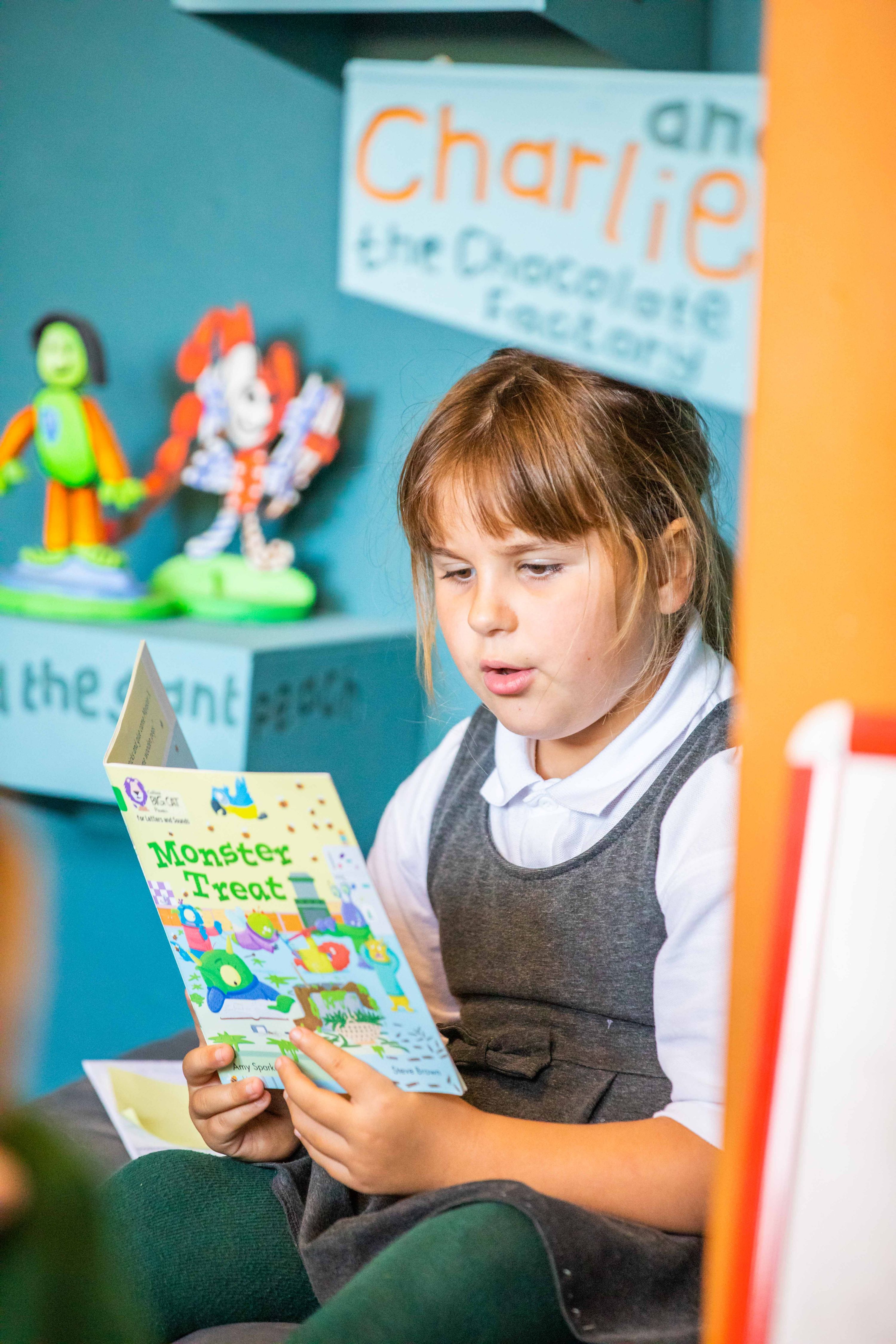 Following the success of the Wobble Room, we continued to work with the Animate Team during 2021 to create 'The Reading Den'. The project involved converting one of the spaces in the main school building, which was previously used for interventions and storage, into a place where children can now go to develop their love of reading even further.
Rob Turner, our Artist in Residence, worked with pupils and staff across the school to design, develop and create a dedicated reading space. Character models, story maps and quotes are all features of the room which were designed by the children in order to help bring the magic of reading alive. Children are able to now visit the den to either read for pleasure or use the resources to help inspire their own storytelling or performance.
At Slade, we believe that,
'Reading in the key to make all other learning possible'
and therefore each class was presented with a giant key to represent this. The key also provides each class with access to the room. Look closely and you might be able to find the magical keyhole in order to enter this magical space...